Views:
67087
Favorites:
107
Add
Keystone Resort
Featured
Hot
15+ day computer snowfall prediction (longer range can be dicey)
Short Range Forecast Discussion
->This free forecast is brought to you courtesy of Aspen-Snowmass Resort<-
Short Range Forecast Discussion - Updated for Thursday, October 30, 2014
-
Today
looks mostly sunny and milder as high pressure holds. We are expecting a significant winter type storm to move in this weekend, and it looks like a fairly strong one with significant snowfall potential at the resorts, especially above 9,000 feet, though in Aspen we are expecting appreciable snowfall in town as well. This system moves through the area with pretty good dynamics and moisture, but some limitations, and favoring west and southwest slopes mainly
Saturday night and Sunday
. The storm clears out after lingering and decreased snow showers on
Monday
, then mostly sunny skies are expected under building high pressure
Tuesday
.
(please see the longer range forecasts toward the bottom of this page)
CM
Do you want to keep track of the US and southwest Canada snowpack?
Check here >
.
12,408 ft
9,280 ft
3,128 ft
3+mi
RESORT INFO
↑41°

↓28°
↑56°

↓21°
Last Update

13 Oct @ 10:10

Snow Past 24 Hours

0 in

Snow Past 48 Hours

0 in

Season Total

0 in

Average Base Depth

0 in
Comments
None Reported
Today's Snow Potential
None expected
What's Open?
Trails

0 of 135

Lifts

0 of 20

Acreage

0 of 3148 (0%)
Other Info
31
Friday
↑41°
↓28°
↑56°

↓21°
Sky Condition
Mostly clear to partly cloudy and warmer, with southwest breezes.
Precipitation
None expected
Snow Potential
None expected
Wind
Base; Variable at 4-12mph, becoming SW at 10 to 20mph. Above timberline; SW at 20 to 30 gusts to 45mph.
01
Saturday
↑35°
↓24°
↑50°

↓25°
Sky Condition
Becoming partly to mostly cloudy and cooler, with mostly isolated showers possible morning through evening. Snow levels run near 9,500 feet.
Precipitation
30% chance for showers
Snow Potential
1 to 2 inches of snowfall
Wind
Base; S at 5-15mph, becoming SW at 15 to 25 gusts to 35mph. Above timberline; Increasing to SW at 25 to 40 gusts to 60mph.
02
Sunday
↑20°
↓12°
↑34°

↓21°
Sky Condition
Cloudy and colder with snow showers at times through the day, decreasing overnight.
Precipitation
Snow likely
Snow Potential
1 to 2 inches of snowfall, and 2 to 4 inches of snowfall above 10,500 feet
Wind
Base; S/ SW at 5-15mph, becoming SW at 10 to 20 gusts to 30mph. Above timberline; SW at 20 to 35 gusts to 50mph.
03
Monday
↑15°
↓8°
↑30°

↓17°
Sky Condition
Clearing to partly cloudy and colder with mostly isolated snow showers.
Precipitation
20% chance for snow
Snow Potential
A trace
Wind
Base; Becoming W at 10 to 20mph. Above timberline; W at 15 to 25 gusts to 40mph.
04
Tuesday
↑34° 1c°
↓21° -6c°
MID
MTN
Sky Condition
Partly cloudy
Precipitation
None Expected
Snow Potential
None Expected
Wind
From the W at 6 to 7 MPH.
05
Wednesday
↑39° 4c°
↓25° -4c°
MID
MTN
Sky Condition
Mostly sunny
Precipitation
None Expected
Snow Potential
None Expected
Wind
From the WNW at 6 to 7 MPH.
Long Range Forecast Discussion:
7 day to 2 week+ forecast (since 1998)
-
04 to 14 November, 2014
-
Heavy snowfall potential for Tahoe-Mammoth is still expected late Friday through Saturday night
, and heavy snow for the
cascades and southwest Canada
Thursday and Friday, then significant snowfall is delivered to the Wasatch and Central Rocky Mountains including
Colorado
this Saturday through Monday, but mainly Saturday/ Sunday. We expect some showers for
Southern California resort regions
late Friday/ Saturday, with high elevation snow (above 8,000 feet or so). High pressure dominates most of the western US for 5 - 7 days afterward (roughly November 4th - 8th), with mostly sunny and mostly dry conditions
Tahoe to Colorado
. Storms should become more frequent with less sunny weather overall (seasonal) as we move further into November, especially after the 10th.
CM
Longer Range Outlook
As of now, October 2014, we are still on a path to see an El Nino Sea Surface Temperature pattern hold across the Equatorial Eastern Pacific. Sea Surface Temperature Anomalies yield a weak El Nino pattern across the eastern Equatorial Pacific (El Nino development is on track, but it will be weak at least to start, still favorable for California and the desert Southwest, plus much of Colorado and northern New Mexico).
Please note; Many computer models indicate the El Nino SST pattern may become moderate strength later this fall and early 2015, with would help focus more of the Gulf of Alaska storm action across the southwest US and California, where its desperately needed
.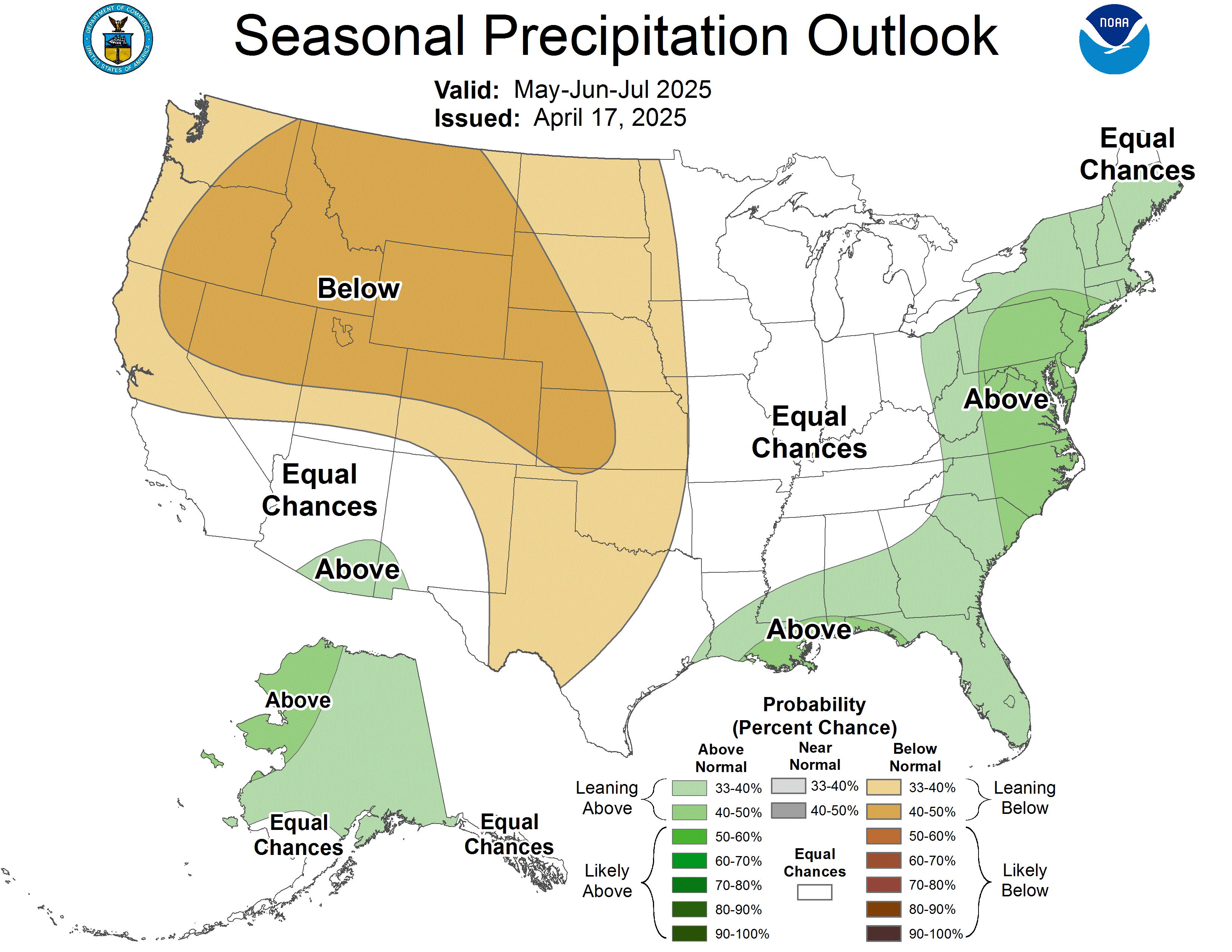 A weak El Nino is now being predicted for this fall and winter, into early 2015. It looks like the early season (October/ November) will see
more rain and snow for southern and central California, Arizona, New Mexico, Utah and Colorado
. This should help kick off the early season for places like Mammoth Mountain. This should also help build up a
better than average base of snow for Aspen-Snowmass and Taos Ski Valley
. Temperatures are expected to be near and below average for these areas as well, which helps. Maybe
Thanksgiving will be pretty good for many more areas across the southwest, and even for Squaw Valley in Tahoe
. The
Northwest US
is expecting a drier and milder than usual fall, with less snowfall than average, though with their usual heavy snowfall, especially in the Cascades, this drier/ milder than average fall season could still be good for resorts across the northwest US, mainly along the Cascades, less so inland.
The larger time-scale SST pattern in place right now is still a cool phase PDO, or negative PDO (Pacific Decadal Oscillation). This is a more long term pattern (decades), and it has made any recent years El Nino SST patterns weaker (it looks like this is the case with the current El Nino, which was expected to be strong initially.
To summarize
, the possibility of an El Nino pattern this fall and winter are "likely". Forecasts from other agencies are calling for El Nino conditions to hold this fall and winter. This would favor the
southwest US
(including
southern California and across to Taos Ski Valley, even Aspen, Colorado
) for heavier rain and snow this fall and mainly winter (2014-2015), after the wet monsoon summer across the southwest US (we forecast this in the spring).
Northwest US areas, and southwest Canada
, along with
northern Colorado through Wyoming and the northern Rocky Mountains
, should expect a drier than average, or near average snowfall winter (2014-2015).
Tahoe/ Mammoth
should see near average snowfall
Keystone is home to three magnificent mountain playgrounds—Dercum Mountain, North Peak, and The Outback. There's something special for every skier and rider of any level at each mountain. There are more than 3,000 vertical feet and over 3,000 acres of bumps and bowls, glades and steeps, groomers and rollers to be experienced.
Map